NFL Weekly Picks – Week 1
This year we are happy to announce that we are having a weekly pick em contest that will be sponsored by NRG Energy.
The contest will offer a weekly prize of Redskins team merchandise for the person who does the best each week. At the mid-point of the season there will be a prize given for best over-all at that point (Pair of tickets to a Redskins game).
The Grand Prize for the leader at the end of the year will come in the form of autographed Redskins memorabilia.
We're going to be hosting the contest on NFL.com and you can JOIN by CLICKING HERE. You can log-in to NFL.com through your Facebook account.
The League Name: HTTR4LIFE
The Password: redskins
Our Weekly Picks: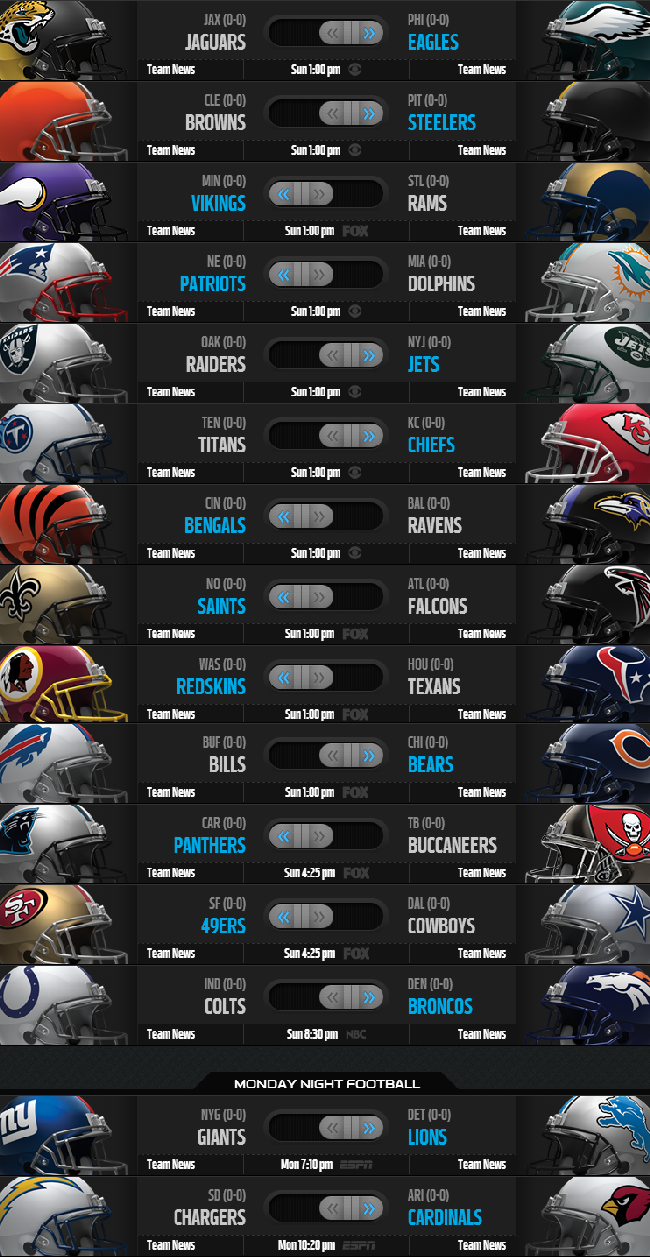 Eagles over the Jags
Steelers over the Browns
Vikings over the Rams
Patriots over the Dolphins
Jets over the Raiders
Chiefs over the Titans
Bengals over the Ravens
Saints over the Falcons
Redskins over the Texans
Bears over the Bills
Panthers over the Bucs
49ers over the Cowboys
Broncos over the Colts
Lions over the Giants
Cardinals over the Chargers