NRG Energy Pre-Game Report – Redskins vs Eagles Week 3
Game Info
Where: Lincoln Financial Field: Philadelphia, Pennsylvania
When: 1:00 PM ET, September 21, 2014
Buy Tickets to the Washington Redskins (1-1) vs Philadelphia Eagles (2-0) Game HERE
Betting Lines Brought to You by Bodog: Redskins (+6.5)

Live Radio Broadcast; ESPN 980: Chris Cooley, Sonny Jurgensen and Larry Michaels
Watch Online: NFL Game Rewind
SERIES HISTORY: (via redskins.com)
– Redskins lead overall series, 81-72-5
– Redskins lead regular season series, 80-72-5
– Last meeting: Nov. 17, 2013 (24-16 PHI)
TELEVISION: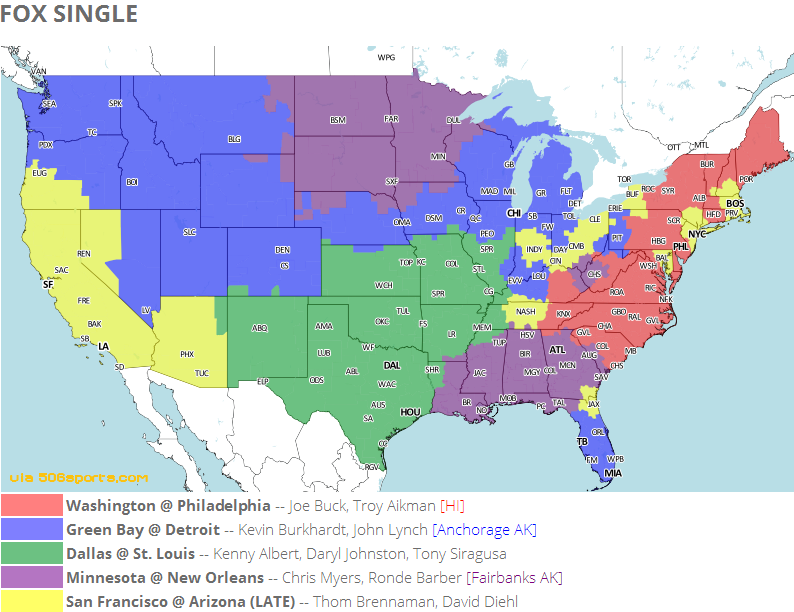 Video Preview:
What to expect:
Both teams will be kicking off their first NFC East rivalry games of the year. The winner of this game will be in first place in the division.
For the Redskins, the team will be looking to establish an identity early on with Kirk Cousins filling in for the injured Robert Griffin III. While the Eagles will be an improvement over the Jaguars on defense, they are not that great and don't possess an elite defender. It's still unknown just how much DeSean Jackson will play but it's hard to believe Jackson will miss this game if at all possible giving what the game means to him personally.
The Redskins will have to find a way to slow down Chip Kelly's no-huddle, high-tempo system. The Eagles have a top 5 rushing attack that consists of LeSean McCoy and Darren Sproles out of the backfield. The duo may give the Eagles the best pass-screen system coming out of the backfield in the National Football League.
The Eagles do have a better offensive line than the Jaguars as well, so don't expect another 10 sack day for the Redskins. What you should expect is for defensive coordinator Jim Haslett to dial up the pressure on Eagles quarterback Nick Foles in hopes of forcing some turnovers.
The Redskins will need to control the tempo of the game, the easiest way to do that is by running the ball early and often with Alfred Morris. The first two weeks of the season has proved that Philly has some issues putting points up in the first half's of games, of course on the other hand they have also scored more second half points than most teams have in an overall game.
Redskins who won't be playing Sunday:
Barry Cofield DT (OUT) – High-ankle sprain…on temporary injured reserve
Robert Griffin III QB (OUT) – Dislocated Ankle
Jordan Reed TE (OUT) – Hamstring
Akeem Jordan LB  (OUT) – Knee
Kedric Golston DL (Doubtful)
Tracy Porter CB (OUT) – hamstring