Redskins vs Browns Week 4
Game Info
Where: FedExField, Landover, Md
When: 1:00 PM ET, Sunday, October 2, 2016
Live Radio Broadcast; ESPN 980: Chris Cooley, Sonny Jurgensen, Rick "Doc" Walker and Larry Michaels
The Washington Redskins will attempt to earn their second victory of the 2016 campaign on Sunday when the team returns home to face the Cleveland Browns.
TV: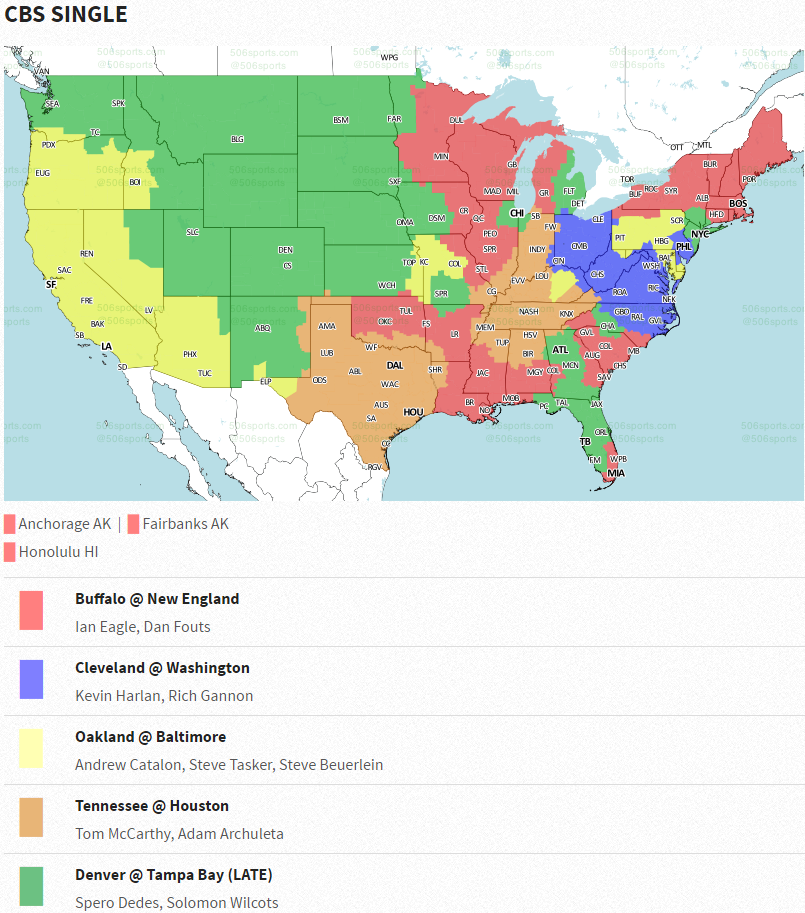 Watch Online: CLICK HERE to watch NFL Game Rewind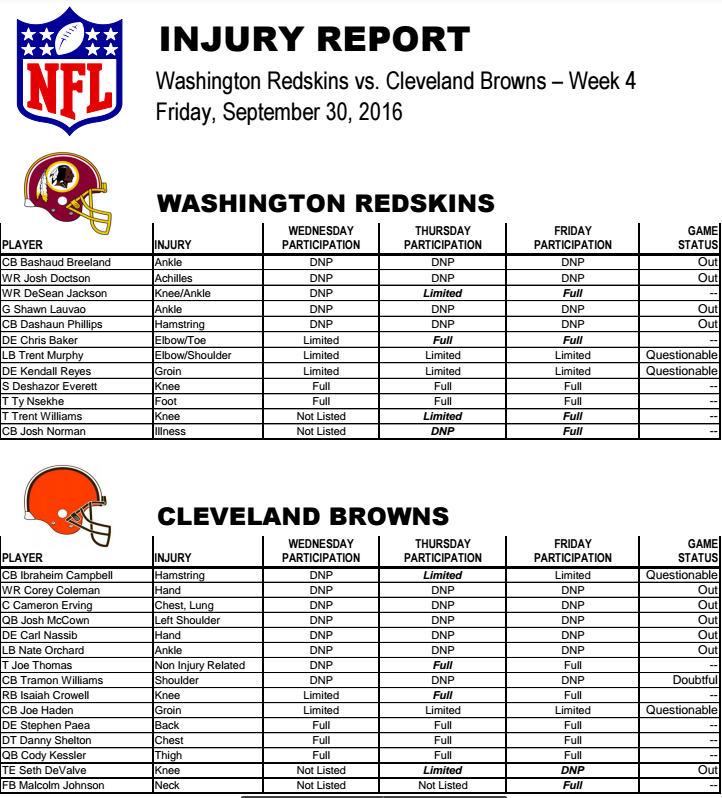 Below is a collection of links from Redskins stories this week. Click the underlined line to view the article.
Jay Gruden Press Conference Recap 9-29-2016
VIDEO: Redskins Fan Trolls Giants Fans in the Stands After Huge Fumble
Normally if you're an away fan at a football game, you do your best to be respectful of your surroundings. Because, if we're being honest here, you're…
Redskins Kicker Dustin Hopkins Named NFC Special Teams Player of the Month
The National Football League announced today that Washington Redskins kicker Dustin Hopkins has been named the NFC Special Teams Player of the Month for September.
Redskins Enter Matchup With Browns Needing to Find Consistency as a Team
The Redskins will enter their week 4 matchup with the Browns looking to find consistency as a team. The Redskins are 8-point fav against Cleveland….
Terrelle Pryor Has Savage Comment When Asked if He's Worried About Josh Norman
It's good to be confident.  After Terrelle Pryor dominated in the Browns' 24-30 loss to the Miami Dolphins, it's understandable that the Cleveland wide…
NFL Fines Redskins CB Josh Norman $48,620 for Illegal hit Against Giants
Last weekends Redskins vs Giants game got tons of press coverage in hopes of a potential Josh Norman vs OBJ fight. What viewers got from that game was an intense…
Washington Redskins v. Cleveland Browns: Week 4 Injury Report
Redskins Will Have Two New Starters on Offensive Line Against Cleveland
Two new starters will be on the offensive line for the Washington Redskins this weekend when the team takes on the Cleveland Browns…..
VIDEO: Watching Trent Williams Spar Proves How Much of a Beast he is
Redskins Concerned About Health of First-Round Pick
An explosive offense was only supposed to improve further in 2016 following a particularly sharp draft pick. However, that vision for the future is now a bit…
VIDEO: Von Miller and Josh Norman Rank Best Defensive Players
Washington Redskins cornerback, and Denver Broncos pass rusher Von Miller sat down with DraftKings Video, and came up with their top 5 defensive players in the NFL
VOTE: Where Should the Redskins Build Their New Stadium?
Much has been made in the past few months about exactly where the Washington Redskins next stadium will be built. A few months back the team unveiled 'prototype'…
Redskins Sign Two Players to Active Roster, Place Two on Injured Reserve
The Washington Redskins made a flurry of moves Tuesday afternoon as the team placed…..
REPORT: Redskins Sign Former Vikings Offensive Lineman
The Redskins won their first game of the year after defeating the Giants 29-27 in New York, but they also left the Big Apple with a loss. Center Kory…
Jay Gruden Says He Doesn't Know What a Catch is Anymore'
Redskins Offense Shows Potential in Sunday Win
The Redskins may have a long ways to go, but they showed some of their potential in Sunday's win over the Giants. Kirk Cousins' play in the red zone left…