Washington Commanders training camp kicked off under the sweltering Ashburn sun Wednesday. Much of the focus of the day was on Sam Howell, the 22-year-old quarterback who is now the center of the Commanders universe.
Howell, a North Carolina product, has been handed the keys to the offense. He's been taking all the first-team reps this offseason and that didn't change Thursday, a clear sign that the Commanders are ready to give him every opportunity to earn the starting role. Howell's Madden rating might currently sit at 66, but he's not fazed. "It is what it is," he said. "Hopefully, it'll be different at the end of the year."
The young quarterback is not just trying to impress his coaches and teammates. He also has to win over the new owner, Josh Harris, who attended the first practice in his official capacity since buying the Commanders for $6.05 billion. Howell has yet to have a one-on-one with Harris, but he knows the stakes.
"The way I look at it is it's a great opportunity for me with the position I'm in to really compete here and be the starter this year," Howell said. "It's a great opportunity for me to go out there and just show what I can do."
Head coach Ron Rivera is also under the microscope. He has been through this before when David Tepper bought the Carolina Panthers from Jerry Richardson in 2018. Rivera was fired after a 5-7 start to the 2019 season. He knows he has a lot to prove this season, and so does Howell.
Rivera has been impressed with Howell's progress. He praised Howell's improved footwork and command of new offensive coordinator Eric Bieniemy's offense. Running back Antonio Gibson echoed Rivera's sentiments, saying Howell has "stepped up" since OTAs. "I'm excited about this year for him," Gibson said. "I think he'll do great."
But Rivera is also realistic. When asked about his biggest question regarding his team, he pointed to the quarterback position. "It will start with the quarterback position," Rivera said. "That's about as big of a question as it gets."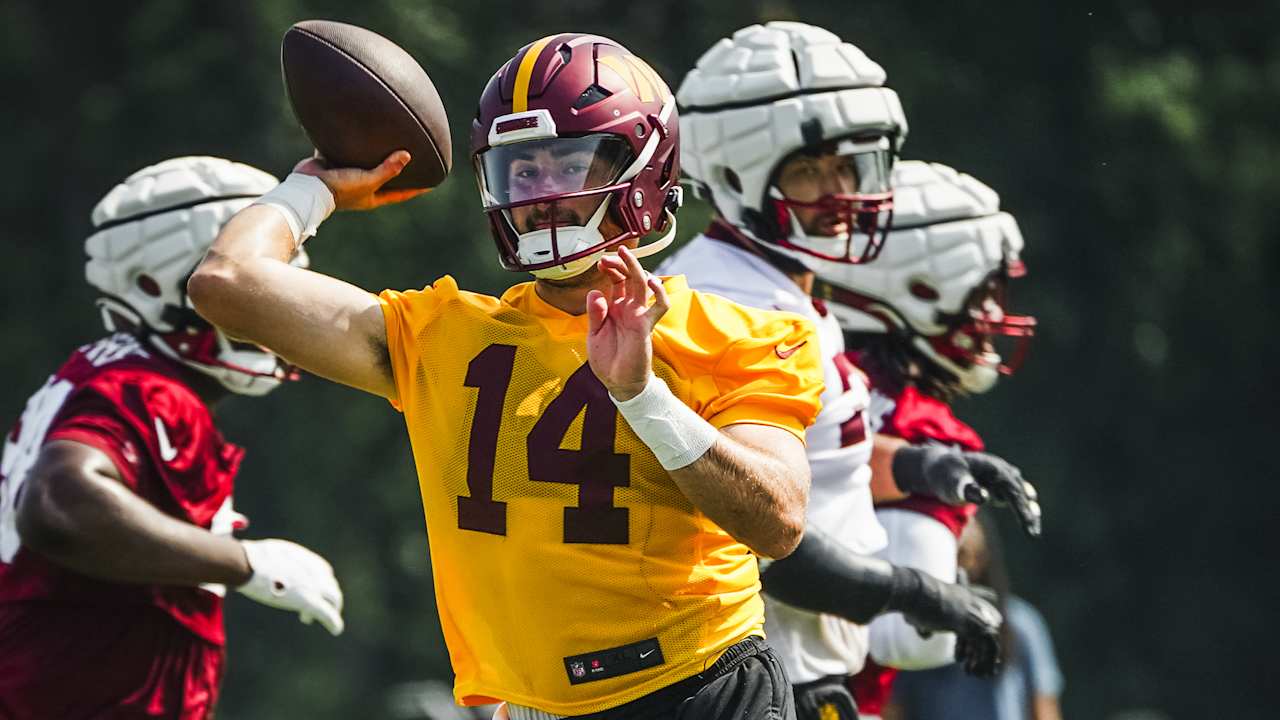 Howell is ready for the challenge. He knows he has much to prove but is not concerned with outside opinions. "I know some people might think it's crazy just because of how the draft went, and I hardly played at all last year," Howell said. "But for me, that doesn't really change anything."
As the Commanders kickoff this new era under Harris, the way the NFL works, the spotlight undoubtedly will be focused on Howell. He's the young quarterback tasked with leading a franchise eager to move on from the last 24 years of ineptitude. It's a tall order, but Howell is ready to make the most of the opportunity. As he said, "I know if I go out there on the field and play the type of football that I think I can play, then everything will speak for itself."