Washington Commanders 5th-round draft pick KJ Henry is entering his rookie season in a pretty good spot. The Commanders' future at the edge rusher position is currently unknown at best.
Chase Young enters the year looking to get back where he was in his rookie season before injuring his knee, while Montez Sweat looks to crack 10+ sacks for the first time. Both will be free agents this offseason, along with backup James Smith-Williams. Add the fact that the team lost Shaka Toney for an entire season, and you can see the potential opportunity for early playing time for KJ Henry.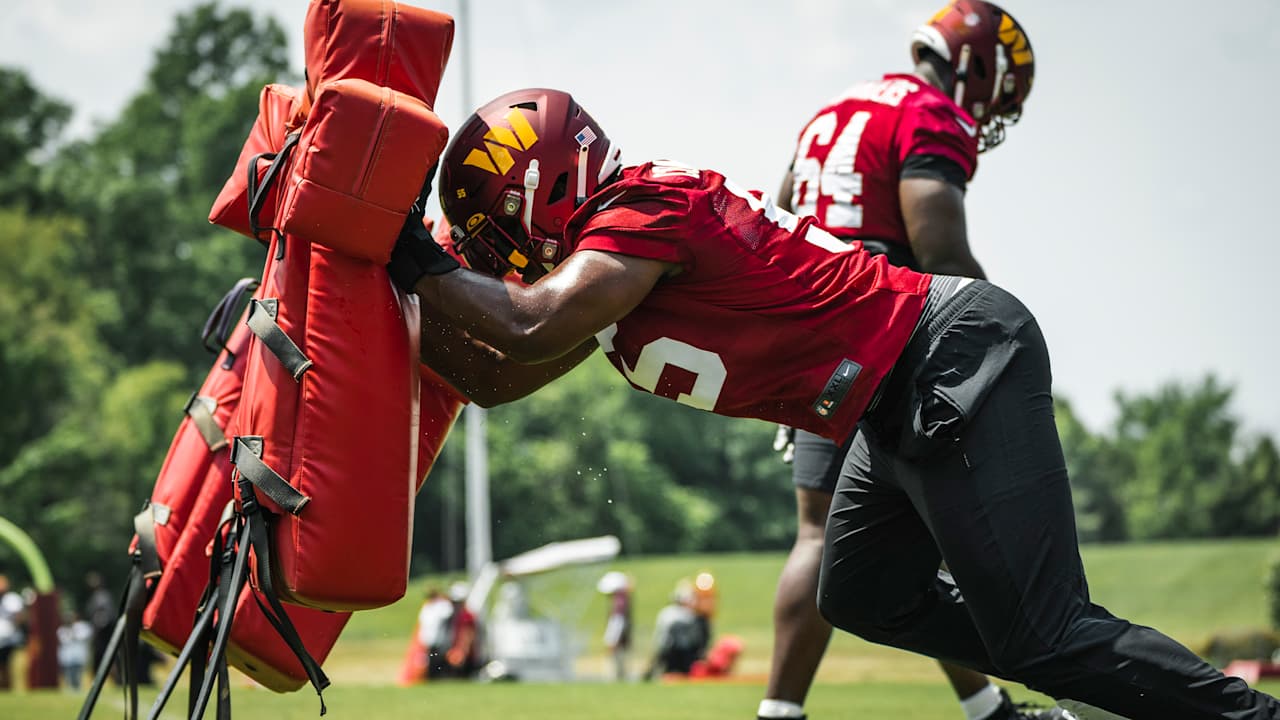 The film review video should have popped up at the top of the screen (where the picture would normally be) when the article first opened up. Below is a summary (via chatGPT) from the Watchin' Film With Phil episode, where I talked directly about KJ Henry and the skill set he brings to the table.
"The video is a detailed analysis of KJ Henry, a fifth-round draft pick for the Washington Commanders from Clemson. The commentator (Philip Hughes) discusses Henry's potential as an edge rusher and his performance in college."
Key points from the video:
Background

: KJ Henry was a fifth-round draft pick for the Washington

Commanders

. He played at Clemson and brings an interesting skill set to the table. His father has over 30 years of experience coaching at the college level, and KJ grew up around high-level athletes.

Strengths

: Henry is praised for his high-energy style and his quickness and flexibility. He has a good inside move that many offensive tackles struggle with. He also has a knack for finding passing lanes at the line of scrimmage for bat-down opportunities. His motor is described as "red hot," and he has a lot of second-effort plays on tape. He's also noted for his ability to disrupt plays and create turnover opportunities.

Weaknesses

: Henry is said to lack the desired size with only mediocre length and build. He has an average edge setting and can struggle against larger NFL tackles. He can be over-aggressive and sometimes overruns the play. He also needs to develop his hand efficiency to disengage from blockers. His pass-rush repertoire requires further examination to keep blockers guessing. He has only one season of full-time work and production, and he never reached 5.0 sacks or double-digit tackles for loss in a single season.

Potential

: Despite his weaknesses, the commentator believes that with some coaching and improvement in his handwork, Henry could become an above-average pass rusher. He's also walking into a good situation with the Washington Commanders, as they don't have a lot of players at the defensive end position under contract past this season.

Performance in College

: During his 58 appearances and 24 starts at Clemson, he had 130 tackles, 28 for loss, 13.5 sacks, and two forced fumbles. He was 2nd-Team All-ACC his senior year.

Future

: The commentator suggests that Henry could be used as a situational pass rusher at first, but he has the potential to take on a larger role in the future. He's expected to improve the longer he stays in the system.
"The video ends with the commentator (Philip Hughes) encouraging viewers to subscribe to the channel."