NRG Energy Pre-Game Report – Redskins vs Jaguars
Game Info
Where: FedEx Field, Landover, Maryland
When: 1:00 PM ET, September 14, 2014
Buy Tickets to the Washington Redskins vs Jacksonville Jaguars Game HERE
Betting Lines Brought to You by Bodog: Redskins -6, Over/Under 43.5
Live Radio Broadcast; ESPN 980: Chris Cooley, Sonny Jurgensen and Larry Michaels
Watch Online: NFL Game Rewind
TELEVISION: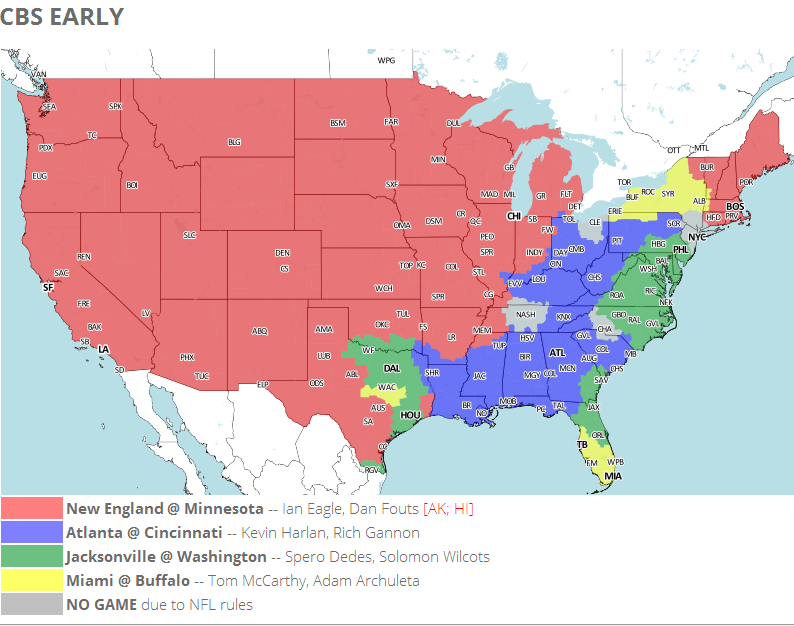 via 506sports.com
What to expect:
Both teams enter the game at 0-1 looking for their first win, and trying to avoid the dreaded 0-2 start to the season.
The Redskins will be looking to rebound from the 17-6 loss they took in week one at the hands of the Houston Texans. The Redskins turned the ball over twice inside the 20 in that game and had a extra point and a punt blocked. They will have to find a way to avoid those types of costly mistakes moving forward.
The Jaguars are not a team to be taken lightly, they had the Philadelphia Eagles on the ropes in the first last Sunday before fading in the second half. The Jaguars don't have a player on defense that is the caliber of a JJ Watt, but they do have Red Bryant who himself can reek havoc on offensive lines all across the league.
The Redskins must establish the run game early an take advantage of all opportunities. The offense left between 6 to 14 points on the field a week ago with turnovers in the redzone, and the special teams cost the team 8 points as well.
The offensive line will have to give Robert Griffin III enough time in the pocket to make things happen.
Chris Baker will be filling in for the injured Barry Cofield as the defense will be geared up to stop the Jags rushing attack and put pressure on quarterback Chad Henne. Keep on eye on Ryan Kerrigan this week, both he and Brian Orakpo should be seeing some favorable matchups.
The Jaguars have some key injuries as well as safety Jonathan Cyprien (concussion), runningback Toby Gerhart (ankle), tight end Clay Harbor (Calf) and offensive tackle Austin Pasztor (hand) did not practice on Wednesday.
Redskins who won't be playing Sunday:
Barry Cofield DT (OUT) – High-ankle sprain…on temporary injured reserve
Jordan Reed TE (OUT) – Hamstring
Brandon Meriweather SS (OUT) – Suspended
Akeem Jordan LB (OUT) – Knee
Tracy Porter CB (OUT) – Hamstring
Others With Injuries:
Kedric Gholston DE (Doubtful) – Groin
Brain Orakpo LB (Questionable) – Ankle
Trent Williams LT (Probable) – Shoulder
Duke Ihenacho SS (Questionable) – Ankle