Redskins Will Host Green Bay in First Round of Playoffs
The Washington Redskins cruised to a 35-24 road victory over the Dallas Cowboys Sunday, and will now face Green Bay in the opening round of the playoffs next weekend.
The Packers lost to the Minnesota Vikings on Sunday Night Football, and thus ended the year as the number five seed. Kickoff will be at 4:40 pm eastern time next Sunday, which will be the Redskins first four o'clock game all season.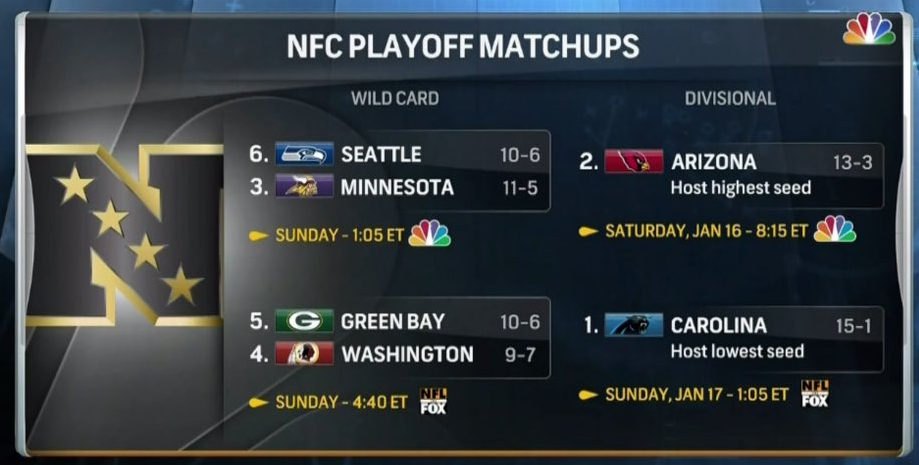 The Redskins haven't played the Packers in the postseason since 1972, when Washington won, 16-3.
Out of all of the possibilities for the Redskins first-round opponent the Packers were the most inviting, Green Bay has struggled over the last month going 4-6 in their last ten games.
Green Bay has lost its last two games by a combined 37 points, while Aaron Rodgers has been near the bottom of the NFL in QB rating all season (currently 28th). Rodgers has also thrown 30 touchdown passes and seven interceptions this year with a receiving crew than has underachieved all season.
Washington's defensive front seven should get plenty of chances to shine, Green Bay has given up 42 sacks this season, 13 in the last two weeks.
The Redskins opened as an early two-point favorite according to Vegas odds-makers.
ALSO:
A limited number of tickets for the NFC Wild Card Round game to be hosted at FedExField will go on sale to the general public at 10 a.m. on Monday, January 4.
Fans wishing to buy tickets may do so by visiting www.ticketmaster.com or calling (301) 276-6050. Because of the high demand and limited number of available seats, orders will be limited to four tickets.