Five Best Redskins Players This Season
When you head to ScoreBig.com to save on Washington Redskins tickets, you know you're signing up to see some of the most exciting players in the league. Despite the team's struggles, here are five players who deserve praise for their performances in 2014.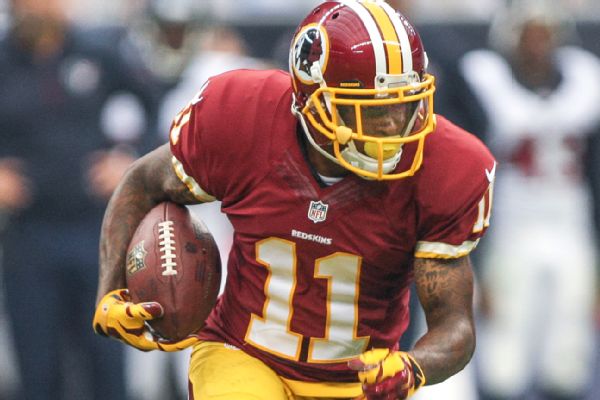 – DeSean Jackson was far-and-away the Redskins offensive MVP in 2014. He had 56 catches for 1169 yards (20.9 per catch which was 1st in the NFL), scored 6 touchdowns and left any alleged attitude problem or character concerns back in Philadelphia. Most new receivers struggle developing chemistry with one quarterback – Jackson's had to try and do that with three different signal callers, all while never missing a beat. Jackson was a brilliant signing, especially when you consider the Redskins didn't have to give anything in return for him.
– A season after gaining over 1300 yards receiving and breaking the Redskins all-time receptions in a season mark, Pierre Garcon saw fewer targets in 2014. His yardage and receptions were down as a result. Still only 28, there's no reason Pierre can't be back to his old self in 2015 with a more stable QB situation and perhaps better play-calling from the second year head coach.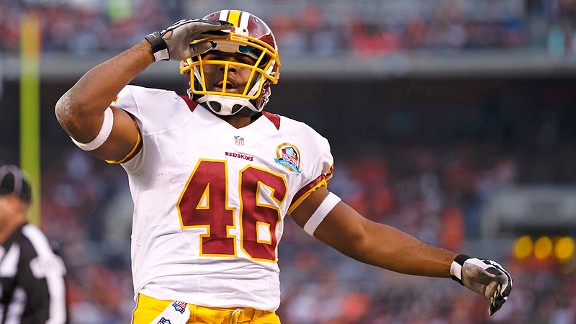 – Running back Alfred Morris is discussed infrequently in most NFL circles, but that's the price of consistently. The third-year back has never finished a season below the 1000-yard rushing mark. Morris was underused in 2014 averaging near 5 yards a carry but only getting 12-16 carries a game.
– Although Washington's offense is the side with all the personalities (for better or worse), the defense is quietly on its way to being one of the best in the business. That's in large part thanks to Ryan Kerrigan, who terrorized opposing quarterbacks to the tune of 13.5 sacks and five forced fumbles in 2014. Kerrigan is well on his way to being one of the NFL's top defensive players.
– And then there's linebacker Keenan Robinson. He's just 25, so Redskins fans should get giddy picturing him anchoring the team's front-seven for seasons to come. His 104 tackles on the year lead the team. He's dealt with injury issues in the past but showed in 2014 that the long wait for him was worth it.
The only way to truly appreciate these guys, however, is in person. Let ScoreBig.com help you do that, by saving your money on every NFL ticket, every day.