Monday Mailbag: How Many Rookies Make the Team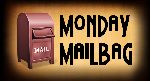 This week in our Monday Mailbag, we have four questions from different readers.
J. Chester from Va. asks: 
 The Redskins reportedly are almost 7 million under the cap, can you envision any signings before camp?
That number is a bit deceiving; the Redskins still have yet to sign Robert Griffin III and Josh LiRibeus to their rookie contracts. RG3's contract should be a cap hit of somewhere close to the five million dollar range, and LiRibeus should get somewhere near $700,000 – $800,000. That will bring us down to probably just over the million-dollar mark (around 1-1.4 million). Barring injury, don't expect anything; even then, I wouldn't be surprised if Shanahan goes with what he already has.
J. Minor from Maryland asks:
Who is going to return kicks for the Redskins in 2012?
That certainly could be a wide-open contest right there. Brandon Banks is the incumbent, but Mike Shanahan has said recently that in order for Banks to make the team, he must be able to return kicks and contribute at receiver. To be honest, I'm not sure if Banks, at his size, will step up and ever become an NFL-level receiver or not. Banks also has some competition this year; Aldrick Robinson and Terrence Austin both can return kicks and play the slot. It should be interesting, to say the least, to see who the Redskins keep and who they cut if they intend to only suit up six wide receivers this season. If I was a betting man, I would go with Robinson.
S. Cochran from Florida asks:
Can you give us an early win/loss prediction for the season?
I can try, even though I loathe making win/loss predictions because I always feel like an idiot if the Redskins don't meet them. I have looked over the schedule a few times, and the number I keep coming up with is 9-7.  I will, however, say that that record could stray to one side or the other depending on a variety of things. It's always tough to call when we haven't even seen them practice in pads yet. I will revisit this subject after a couple of preseason games…
D. Melton from DC asks:
How many players from this years draft will make the opening day roster?
I'm thinking six out of the nine will make the team this year. Griffin, LiRibeus, Kirk Cousins, Keenan Robinson, Adam Gettis, and Alfred Morris. Gettis or LiRibeus could push to start depending on how fast/well they pick up on the system. Tom Compton could make the team as well, depending on just how much he needs to develop (camp/preseason will tell that story); I believe with the number of players that the Redskins picked up in the secondary this year in free agency, that Richard Crawford and Jordan Bernstein will start the season off on the practice squad.
If you have any questions that you might want to ask and have published,  email us at [email protected]