Redskins vs Ravens Week 5
Game Info
Where: M&T Bank Stadium, Baltimore, Md
When: 1:00 PM ET, Sunday, October 9, 2016
Live Radio Broadcast; ESPN 980: Chris Cooley, Sonny Jurgensen, Rick "Doc" Walker and Larry Michaels
Watch Online: CLICK HERE to watch NFL Game Rewind
The Washington Redskins will travel this week in search of their third consecutive victory when the team faces the Baltimore Ravens in Week 5.
TV: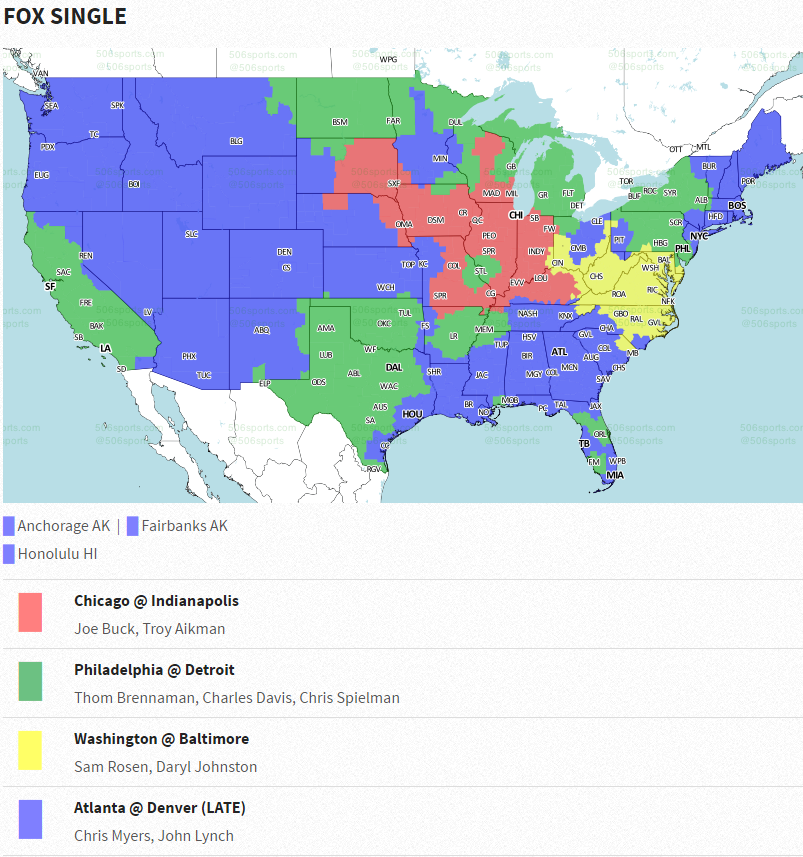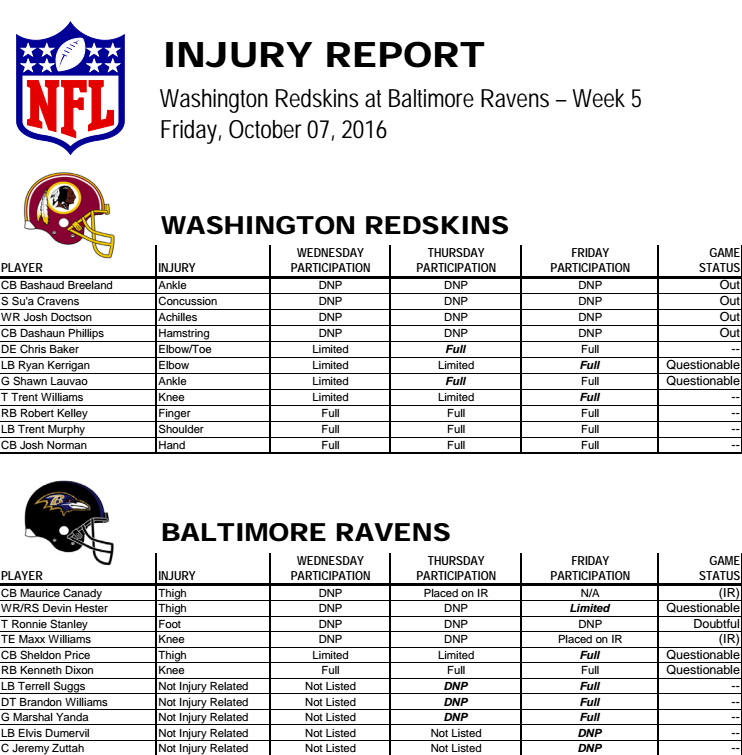 Below is a collection of links from Redskins stories this week. Click the underlined line to view the article.
Redskins Jordan Reed is Fastest TE in NFL History to Reach 200 Receptions
Jordan Reed is off to one of the best starts to a career that a tight end has ever seen in the history of the league…
Four Starters Listed as 'Day-to-Day' – Redskins Injury Report 10-3-2016
Washington Redskins head coach Jay Gruden spoke about the Redskins injury report at his Monday afternoon press conference at Redskins Park.
Redskins Release Defensive Lineman Signed in Offseason
VIDEO: Josh Norman and Ziggy Hood Have Hilarious On-Field Argument About Candy
REPORT: Redskins Place David Bruton on IR, Sign Safety Donte Whitner
The Redskins' depth at safety was paper-thin after losing DeAngelo Hall and having David Bruton Jr go into the concussion protocol. The team had to make a move….
VIDEO: Redskins CB Josh Norman E:60 Feature (FULL)
VIDEO: Josh Norman E:60 Feature (FULL); Washington Redskins corner Josh Norman is a name that has become known in every home across the country over the…
Redskins Week 5 Injury Report: Four Players Ruled Out
Washington Redskins head coach Jay Gruden spoke to members of the media Friday at his press conference following practice. The main topic Gruden covered was…
8 Things We've Learned About the NFC East So Far